---
Dear ISBM Members,
I am so happy to present to you the new issue of our Newsletter! Switzerland gets surprisingly hot in June, July, and August, and those of us who are not lucky enough to be able to escape to the Alps every other weekend or spend time at a lake often find themselves in rather unpleasant scenarios even inside, as air conditioning is not very popular in this country. My colleague who is originally from Brazil insists that this is because Swiss people conceptualise their country as a "winter country" and are simply ill-equipped for any other season. While I find the idea of this country being ill-prepared highly intriguing, I am also secretly hoping that the real reason might be eco-consciousness, although, admittedly, I have yet to find data to support this hypothesis.
The last Newsletter has already focused on topics surrounding eco-consciousness, and in particular on the global challenge that is climate change. This issue will continue in this spirit and, in doing so, give you a pre-taste of our upcoming International Congress of Behavioral Medicine (ICBM) in Vancouver, which uses the motto "From local to global: behavior, climate, and health". However, first, our President, Anne Berman, will take us back on a journey through the last two years of her presidency in her last President letter. Dear Anne, even though your term has not ended yet, I would like to thank you already for your superb (open, transparent, inclusive, …) leadership! I am so happy that we will all get together in person at the ICBM 2023 for a proper goodbye (and welcoming to your new role as Past President) when you pass the torch to Kerry Sherman.
The ICBM 2023 will not only see the inauguration of the new ISBM President and committee Chairs (more about this in the next issue), but will also present with many exciting new formats. Michael Diefenbach and Ryan Rhodes together with Anne Berman, the Local Organising Committee and the Scientific Programme Committee have put together a stellar programme. Too many are the highlights to list, but I recommend you to read the great introduction to the conference by Michael, Ryan, and Anne, which will certainly whet your appetite. For more information on ICBM activities around our beloved journal, the International Journal of Behavioral Medicine (IJBM), I recommend to read Michael Hoyt's Editorial letter; for more information on our Early Career Researcher Network INSPIRE, chaired by Briony Hill, go to page 16; and for important news from our Finance Committee, make sure to read Sherri Sheinfeld Gorin's latest financial update. All these people have made and continue to make important contributions to our society, such as launching new publication award programmes, organising webinars for early career researchers, and making sure our society remains financially healthy.
As mentioned before, the conference theme is behaviour, climate, and health, which is also heavily reflected in the ICBM 2023 keynotes. It is with great pride that I can announce a sneak preview of what Renee Salas, our first keynote speaker, will present in Vancouver on Wednesday evening. Even though I have had the pleasure of interviewing Renee when we were still wearing jumpers, her words on environmental drivers of disease have stuck with me ever since. I personally cannot think of a better example for a mission-driven scientist/practitioner and am certain that her ideas on how behavioural medicine can contribute to mitigate climate change will also resonate with many of you. Likewise, I would like to draw your attention to the many inspirational statements on the same topic by our Member societies. This time, Jürgen Knieling from Germany and Bernard Fuemmeler, Peter Gianaros, Ian Kronish, and Barbara Ward-Zimmerman from the US have provided an overview of their societies' initiatives and actions regarding climate change, which I cannot urge you enough to read.
Even though I am conflicted about flying all the way from Zurich to Vancouver, I am eager to see everyone again in person. For many people, the ICBM 2023 will be the first get-together in five years, so I have no doubt the place will brim with joy and will see the conception of many exciting scientific ideas and collaborative projects. Until we meet, I wish all of you a lovely mid-year break!
Suzanne Fischer, PhD
Editor of the ISBM Newsletter
---
Dear friends and colleagues in Behavioral Medicine!
This is my last letter to you in my role as President and I want to express some thoughts regarding my experience as ISBM president, including a few highlights from topics I have addressed in my past letters, some achievements during my term, strategic planning for ISBM, and a look ahead.
It is with some sadness that I write to you now. It is a huge privilege and honor to serve as President of ISBM, and I deeply appreciate the opportunity that our Newsletter provides to reach all individual ISBM members through your local societies. One of the most rewarding activities, among the many tasks that fall to the ISBM President, is to write this letter every 6 months. I enjoy envisaging everyone reading the letter, and I have been inspired by some leaders whose regular letters I have read.
For example, last week I received the letter that the President of Uppsala University, Professor Anders Hagfeldt, an internationally highly cited researcher in sustainable energy, writes to the faculty and staff every 6 months. His message this summer is that even if "the work never ends, it is important to have a change of scene and take a break. A walk in the sun, a day at the beach, an afternoon with friends can be surprisingly effective ways to recharge your batteries." He adds that "perhaps summer is after all the time when research breakthroughs, organizational solutions and smart educational ideas are most likely to come….When things calm down, everything falls into place." I appreciate these words, that we need to keep at the top of our minds to ensure that successful balancing of work and life, with alternating excitement and relaxation and alternation of sympathetic and para-sympathetic nervous system activation, can help us realize our full potential physically, emotionally, cognitively and socially.
Although I will miss writing to you all in this role, I am happy that ISBM has such a well-designed organizational structure, where a fully competent President-Elect is waiting in the wings to take over once the current President's term is over. So, before I pass the torch to Professor Kerry Sherman, here is a snapshot of where I am at the end of my term.
Highlights from the past two years
Some topics I have found relevant to write to you about include the following:
Political leadership, particularly highlighting Magdalena Anderson, who became Sweden's first female prime minister in November 2021, after seven years as Finance Minister. Anderson stepped down from her position as prime minister in October 2022, following the September 2022 national election in Sweden. She remains the leader of the Social Democratic Party in Sweden and continues as a member of the Swedish parliament.


The Nobel prize, where I was impressed by the Economics Prize from 2021, awarded for work on causal inference from unintended, natural experiments. The research behind the prize showed that raising minimum wages does not necessarily lead to fewer jobs, that new immigration can benefit the income of those born in a country although those who immigrated earlier can experience negative consequences, and that school resources make a positive difference in student outcomes. In 2022, I was struck by the Chemistry prize, won by Carolyn Bertozzi, together with Morton Meldal and K. Barry Sharpless. Most importantly, they contributed to the development of pharmaceuticals used in personalized medicine. I also appreciated Carolyn Bertozzi's acknowledgement, with due humility, of the contributions of doctoral students, post-doctoral students, and all others who are responsible for research team success. Her brief speech elicited applause from the 1,300 people attending the Nobel dinner, in honor of all who contribute to research work.


Sustainability issues, where Rae et al (2022) summarized how researchers can increase sustainability in everyday academic activities. Although one point is that we should fly less, the authors acknowledge that "many of us crave…in-person social interaction, scientific debate, and collaboration", something we can finally experience together later this summer.
ISBM achievements 2021-23
I began my term as President at ICBM 2021, the "Glasgow" conference, which was transformed into a virtual event of high quality and scientific interest. Then came a long, period of global uncertainty as the pandemic continued to rage with new mutations, and vaccines were quickly adapted. Meanwhile, we were planning ICBM 2023, not knowing whether it would be virtual, hybrid or completely in-person. As I write, we are less than two months away from our first in-person conference in five years.
During this time, together with the ISBM Executive Committee, Committee chairs and other Board members, and GC members, we have met several important goals. All these developments build, of course, on the solid foundation prepared by the initiators of ISBM and their successors.
My term has included the signing of several significant contracts between ISBM and:
ICS, our financial management company
Bank of America
Springer, publisher of our flagship journal, the International Journal of Behavioral Medicine
Venue West, our conference organizer for ICBM 2023, as well as the related hotel venue contract
ICS as conference organizer for ICBM 2025
I have had strategic liaison meetings with:
The American Psychosomatic Society (APS)
American Psychological Association Division 38, Health Psychology
The Society for Behavioral Medicine (SBM; US), including on-site board member meetings at SBM meetings
Organizers of the World Health Forum at Tsinghua University, where our President-Elect Kerry Sherman spoke on behalf of ISBM
The European Association of Psychosomatic Medicine (EAPM), which invited ISBM to participate in a panel on "Putting the Psyche into Medical Care – a Global Perspective" at the EAPM conference in Wroclaw, June 2023. Joost Dekker, former ISBM Past President, represented ISBM at the panel.
Also, my proposal of introducing Invited Symposia has been met with enthusiasm and we have been able to arrange for five highly promising Invited Symposia at ICBM 2023 from the following groups or organizations:
Howard Leventhal, Rutgers University and colleagues
International Behavioural Trials Network (IBTN)
International Network on Brief Interventions for Alcohol & Other Drugs (INEBRIA)
Behavioral Medicine Journal Editors (panel)
The Canadian Psychological Association (CPA), Health Psychology and Behavioural Medicine Section.
We also extended invitations to the International Journal of Behavioral Nutrition and Physical Activity (ISBNPA) and World Health Organization (WHO). Although these did not lead to symposia this time around, hopefully they will in the future.
Finally, we had an in-person, hybrid "retreat" for board members who came to Uppsala in June 2022, concluding with a one-day symposium on behavioral medicine, with all recordings still available at https://tinyurl.com/June17rec.
Strategic planning
An ongoing activity for ISBM is strategic planning. We have benefitted greatly from Bernd Leplow's expertise as Strategic Planning Chair, as well as Joost Dekker's leadership of the ISBM task force that defined our strategic goals as:
Increasing education and training activities
Becoming and remaining financially healthy
Increasing translation and application of behavioral medicine research into clinical practice
Helping member societies thrive, and
Better defining what behavioral medicine is and is not.
At our strategic planning meetings, we formulated goals that we have a) made significant progress on; b) discussed actively at ensuing Board meetings; or c) made less progress on.
Goals we have made progress on are:
Establishing Special Interest Groups (SIGs): the first SIG has been established on Somatic Symptom Disorders, led by Maria Kleinstäuber.
Initiating Invited Symposia at ICBMs: this has been put in motion, starting with ICBM 2023, led by myself.
Soliciting a bid for ICBM 2025, including a site visit in February 2023 by the Ex-ecutive Committee
Inviting state-of-the art workshops to ICBM 2023
Goals we have discussed actively:
Defining a motto/tagline, e.g., Better health through behavior change, Behavioral science of health and medicine, Transcending global boundaries via biology and behavior for health
Establishing individual membership in ISBM for persons in countries without a behavioral medicine society
Goals we have made less progress on:
Activating existing societies that have become silent
Supporting new emerging societies
A look ahead
As I conclude my term as President, I see ISBM as a financially healthy global society, offering education and training activities at our congresses, via pre-congress workshops, at webinars held by the INSPIRE network, through international hybrid symposia and local scientific meetings, and by reaching out through invited symposia to organizations and societies with whom we share common scientific and clinical goals and values.
In the future, we need to think creatively about local networking to encourage dialogue and collaboration, continue to reach out to our existing societies that are thriving, as well as the few that have gone silent, and think about how to effectively communicate our vital message of the importance of behavior for health at all levels of prevention to stakeholders at all levels.
Finally, I want to, again, convey my deep thanks to the ISBM Executive Committee, Board officers and committee chairs, and General Council leaders and local members of ISBM societies around the world. Your inspired engagement and efforts to improve science and clinical practice in behavioral medicine are the main motivating force behind ISBM's continued vigor as an international society.
Warm wishes,
Anne H. Berman
President of the ISBM
---
Dear ISBM Members,
It is an exciting time for the International Journal of Behavioral Medicine (IJBM)! As we prepare to convene in Vancouver, I am reflective about the many new things on the horizon for IJBM. I look forward to the opportunities to interact with our inspiring scientific community at the Congress both formally and informally. In fact, I invite all attendees to join us at the IJBM-organized session, "Reporting our Science: A Panel Session with Editors of Behavioral Medicine Journals" on Friday, Aug 25, 2023 (12:00 PM - 1:30 PM). In addition to IJBM, we have called together editors from Annals of Behavioral Medicine, Stress & Health, Journal of Behavioral Medicine, Behavioral Medicine, Psychology & Health, Health Psychology, and Psychosomatic Medicine to talk about publishing in behavioral medicine journals, the unique qualities of the various journals, and the use of open science practices. This should prove to be an exciting and informative session.
While in Vancouver, IJBM is also extremely excited to present the 2021 and 2022 Springer Awards for Excellence in Publication in Behavioral Medicine. This annual award begun in 2019 and sponsored by our publishing partner, Springer Nature, acknowledges excellence behavioral medicine research published in IJBM. In addition, we will debut a new category of awards at this year's Congress, the IJBM Regional Awards for Excellence in Publication in Behavioral Medicine. These include an awardee each from Asia, Australia, North America, South America, and Europe. Stay tuned for the announcement of this year's panel of awardees.
The next year will also bring the release of two special issues, both that are well underway. The number of submissions to our first special issue, "Social Isolation and Loneliness in Acute and Chronic Illness" (Special Issue Editors: Allison Marziliano and Michael Diefenbach) far exceeded our expectations. The pandemic ignited increased interest in the study of social isolation and loneliness, and we are thrilled to be compiling such a high-quality issue for IJBM. The second, "Advancing the Science of Behavioral Medicine: Meta-Analyses and Foundational Reviews" (Special Issue Editors: Chun-Qing Zhang, Ren Liu, Michael Hoyt) leverages the 30-year anniversary of IJBM to focus on synthesizing the scientific study of key areas in the field.
Finally, and with many mixed emotions, we have announced the call for a new IJBM Editor-in-Chief. The Editor-in-Chief is responsible for the overall management of the journal and is responsible for all editorial text that appears in the journal. The editorship is a five-year term and is confirmed by the concurrence of the ISBM Board, current Editor-in-Chief, and with approval of the ISBM Governing Council. Applications should include a brief letter of application, a curriculum vitae, a statement of your conception of the journal (e.g., the kinds of articles you would like to see published, the kinds of innovations you would want to introduce, thoughts related to diversity, equity, and inclusion among associate editors/editorial board staffing and the science relevant to the journal), and a letter of support from your institution. Applications are due via email to IJBMed@uci.edu by November 1, 2023, and will be reviewed on a rolling basis.
There is much happening at IJBM! I am thrilled that I get to continually contribute, promote the sound science of Behavioral Medicine, and take part in this tremendous professional community.
And, as always, don't forget to join us on Twitter at @IJBMed!
Michael A. Hoyt
Editor in Chief
International Journal of Behavioral Medicine
---
Dear Colleagues,
By the time you are reading this, the 17th International Congress of Behavioral Medicine, to be held in Vancouver, Canada, will be a month away. My colleagues, Ryan E Rhodes, PhD, Local Committee Chair, Anne H. Berman, PhD, President of ISBM, and myself as Scientific Program Chair, extend our heartfelt welcome to you. We have chosen our conference theme, "From Local to Global: Behavior, Climate and Health" with Vancouver in mind. Vancouver, one of the most international, modern, and diverse cities in North America, has managed to preserve and honor its local roots and unique sense of place, while simultaneously be a city of the world. When we planned our conference theme almost two years ago, we did not anticipate how opportune our theme would be in our present time. Local actions reverberate across the globe and local climate events affect the entire continent. To address future health and climate challenges our behavioral science community must connect and combine our "local" research to obtain wide-reaching, global impact. Our meeting was designed with this goal in mind, and we hope that our Keynote and Master lectures provide inspiration and move you to action. We have asked our invited speakers to incorporate our theme into their presentations and I am sure they will meet this challenge.
Let me give you a detailed overview of the program. As you can see online (https://icbm2023.com/), we have designed the congress to alternate between inspiring talks, symposia and poster presentations and time for networking and socializing. We kick off our first day of the congress, Wednesday, August 23 with a series of workshops. The topics range from software application building, intervention design with the MOST approach, mixed and qualitative methods, to fostering sustainable development for be-havioral medicine researchers. If you have not signed up yet, there is still time to do so. At 4:00 on Wednesday we will all gather for the opening ceremony and Irmela Florin Lecture delivered by our incoming President Kerry Sherman, PhD, Macquarie University, Australia. Dr. Sherman is well-known to members of ISBM and has a long and distinguished research career combined with extensive service to the behavioral medicine community. Her presentation will focus on the use of digital interventions for chronic and acute health conditions, addressing disparities in reach and access. Dr. Sherman's presidential address is followed by our first keynote address presented by Renee Salas, MD from Harvard University. Dr. Salas' presentation will focus on the "Essential Role of Behavioral Medicine in Catalyzing Climate Action to Improve Health." Dr. Salas is internationally recognized as a leader in climate change and health and has served as the lead author of the Lancet Countdown on Health and Climate Change US Brief between 2018 to 2021. The first day of the congress ends with a welcome reception, which will give everyone a chance to see old friends and make new ones.
Thursday, August 24th starts with an early career mentoring breakfast and early career awards. Our first keynote address of the day is by William Dietz, MD, PhD, who will present his research and advocacy to address the "Global Syndemic of Obesity, Undernutrition, and Climate Change." Dr. Dietz is the Director of the STOP Obesity Alliance and heads the Sumner Redstone Global Center on Prevention and Wellness at George Washington University. After a morning of symposia and posters, I would also like to point your attention to the invited Leventhal Honorary Self-Regulation Symposium, organized to honor Howard Leventhal, PhD. The symposium was designed to provide an overview of the latest research efforts using the self-regulation framework.
The afternoon sessions commence with two Master Lectures focusing on mental health and quality of life. The first one is by Dixon Chibanda, PhD, who has revolutionized mental health treatment in Africa through the novel and innovative Friendship Bench. His approach is a perfect example of how local efforts can have wide-ranging impact. The second Master lecture is by Christiane Hoppmann, PhD, University of British Columbia, Vancouver. Dr. Hoppmann will present on social relationship dynamics and health in old age, using data generated from daily assessments. We continue the day with breakout sessions and a second invited symposium organized by ISBM and IBTN (International Behavioral Trials Network). The talks in this symposium focus on the ORBIT model for intervention development, a cutting edge approach for iterative design and evaluation.
Friday, August 25, begins with the ISBM Award ceremony and our third keynote, delivered by Tim Stockwell, PhD, from the University of Victoria. Dr. Stockwell is Professor of Psychology at the University of Victoria, Canada, and an international expert on alcohol substance abuse. His presentation will reflect on his decades-long experiences in alcohol research, prevention, and policy. The focus on alcohol and health is continued with an invited joint symposium between ISBM and INEBRIA. The presentations in this symposium will focus on the history and activities of the International Network on Brief Interventions for Alcohol and other Drugs. This is a great opportunity for ISBM members to learn more about INEBRIA and how to conduct research within this international network or scientists.
The afternoon sessions will start with a panel session of editors of Behavioral Medicine Journals. Be prepared to learn about open science practices, equity in publishing and the do's and don'ts of article writing. These presentations will be followed by two Master Lectures. The first, by Leticia Nogueira, PhD, MPH, Senior Principal Scientist at the American Cancer Society, will continue the focus on climate change as she will present on "Climate-driven Challenges in Healthcare Delivery." Healthcare delivery is also the focus of the second Master Lecture, given by Josee Savard, PhD, Professor of Psychology at Universite Laval, Quebec. Dr. Savard will discuss the challenges and benefits of implementing psychological interventions for insomnia into routine cancer care. Dr. Savard is an international leader in the study of cancer-related insomnia and a fellow of the Canadian Association of Cognitive and Behavioral Therapies. The day continues with a joint ISBM-CHPA (Canadian Health Psychology Association) symposium on the next generation of behavioral medicine researchers in Canada. Be sure to attend and support the future of behavioral medicine. The day concludes with a beloved tradition: the Congress Dinner. Come to socialize and to dine with friends and colleagues. This is a ticketed event which has regularly sold out. Make sure you have made your reservation.
We will start the final day of our congress, Saturday, August 26, with a keynote address by Emily Holmes, PhD, Professor of Psychology at Uppsala University, Sweden. Dr. Holmes presentation focuses on "Enhancing mental health after trauma," discussing challenges and advances in this field. Her trauma related work is particularly important considering the COVID-19 pandemic and the mental health impact of catastrophic climate events. Saturday also features the final invited symposium of the congress, focusing on participatory systems mapping in health behavior research. Systems mapping approaches are increasingly used to ensure that research and practice are grounded in the multiple perspectives of systems' stakeholders (e.g., policymakers, practitioners, or service users). This approach is particularly useful for all behavioral medicine researchers who want to see their research implemented across various settings. The day concludes with breakout sessions, and poster viewing. Please join us for the closing ceremony and for Farewell Drinks during which the next congress location will be revealed!
The local committee is also excited to welcome you to Vancouver! We have planned activities throughout the duration of the congress and will provide you with detailed information upon your arrival so that you can make the most of your time while visiting the west coast of Canada. Every morning we will be organizing early physical activity sessions to energize you for the day ahead. As a day of meetings can be long and marked by considerable sedentary behavior, we will be facilitating short move sessions across the program. In addition, we have asked the hotel to provide us with high-top tables for all meeting rooms, which will allow you to stand while listening to talks. To get you outside the congress hotel, we have planned a Friday afternoon city walk to English Bay beach. The walk will lead through two historical downtown districts and will allow you to appreciate the natural beauty surrounding the city. Finally, we hope you take advantage of what this dynamic, international city has to offer. We are looking forward to providing you with detailed information to plan your own Vancouver adventure, including arts and entertainment, dining and pre or post conference excursions.
We hope our overview has awakened your curiosity and excitement about the upcoming congress. It promises to be an intellectually stimulating gathering with lots of opportunities for learning, networking, and socializing. If you have not made your travel arrangements yet, hurry up, Vancouver in August is a favorite travel destination.
We cannot wait to welcome you to the Congress! Safe Travels,
Michael A. Diefenbach
Scientific Program Chair
Ryan E. Rhodes
Local Committee Chair
Anne H. Berman
President, ISBM
Members of the Local Organizing Committee
Prof. Ryan E. Rhodes, University of Victoria
Prof. Simon Bacon, Concordia University
Prof. Mark R. Beauchamp, University of British Columbia
Prof. Rachel Burns, Carleton University
Prof. Kim Lavoie, University of Quebec at Montreal
Prof. Guy Faulkner, University of British Columbia
Prof. Justin Presseau, University of Ottawa
Prof. Scott M. Hofer, University of Victoria
Members of the Program Committee
Prof. Michael Diefenbach, Chair of the Program Committee
Anne H. Berman, ISBM President
Joost Dekker, ISBM Member-At-Large
Beate Ditzen, ISBM Treasurer
Maria Kleinstäuber, ISBM Secretary
Urs Nater, ISBM Past President
Judith Prins, Past Program Chair
Ryan Rhodes, Local Committee Chair
Sherri Sheinfield Gorin, ISBM Finance Committee
Kerry Sherman, ISBM President Elect
Sharon Simpson, Past Local Committee Chair
Dawn Wilson, Incoming Program Chair
---
INSPIRE is the early career network of the ISBM. Since 2020, our committee is chaired by Briony Hill and is continuing to witness a large influx of member from countries all over the world. INSPIRE facilitates numerous activities for early career researchers, such as the Health and Behavior International Collaborative (HBIC) Awards. Another example are the annual webinars for early career researchers, which have covered innovative topics such as health interventions and implementation science. Most importantly, INSPIRE will be present at the ICBM 2023 and host a number of fun and informative events (see link at the very bottom). Our Chair, Briony Hill, is particularly excited about the first INSPIRE Mentoring Breakfast since 2018, which is always a very popular early career event at the congress and a lovely way to connect with mentors and colleagues. We would like to use this opportunity to invite everybody to please reach out and talk to us at the ICBM 2023 in the case they are interested in becoming an INSPIRE member! Membership is free and there are numerous possibilities to become actively involved. Currently, INSPIRE are: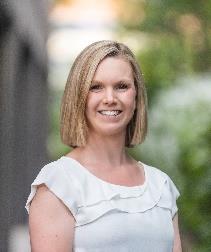 Dr. Briony Hill
INSPIRE Chair, Chair HBIC Award Committee
Briony is a Senior Research Fellow at Monash University.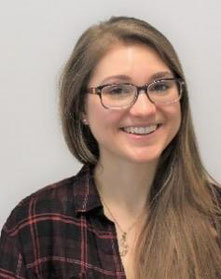 Dr. Anja Feneberg
Webinar organiser
Anja is a Postdoc at the University of Münster.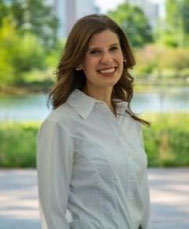 Dr. Rina Fox
Coordinator ICBM Lunchtime ECR Discussion
Rina is an Assistant Professor at the University of Arizona.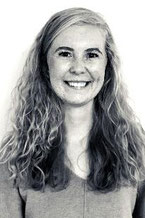 Nanna Husted Jensen
Webinar organiser
Nanna is a PhD Student at Aarhus University.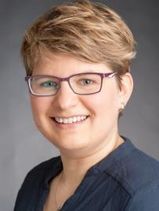 Dr. Linda Kwakkenbos
Webinar organiser
Linda is a Lecturer and Researcher at Radboud University.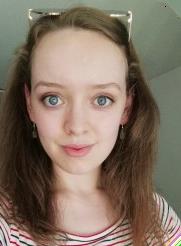 Dr. Jessica Leather
HBIC Award Coordinator
Jessica is a postdoc at the University of Manchester.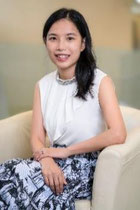 Dr. Phoenix Mo
Webinar organiser
Phoenix is an Associate Professor at the Chinese University of Hong Kong.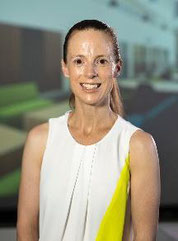 Dr. Rebecca Wyse
Webinar organiser, Chair HBIC Award Committee
Rebecca is a Research Fellow at the University of Newcastle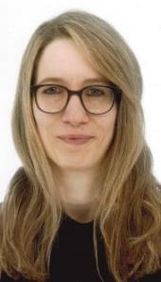 Dr. Susanne Fischer
Webmaster
Susanne is a Senior Re-search Associate at the University of Zurich.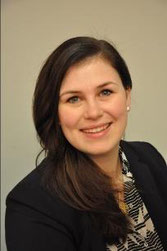 Jessica Grub
INSPIRE Secretary, Coordinator ICBM Lunchtime ECR Discussion
Jessica is a PhD student at the University of Zurich.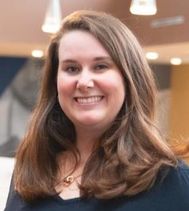 Brenna Kirk
INSPIRE Member
Brenna is a PhD Student at West Virginia University.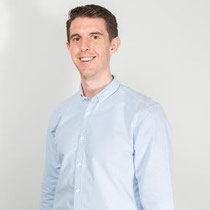 Martin Lamb
Coordinator ICBM Lunchtime ECR Discussion
Martin is a PhD Student at Sheffield Hallam University.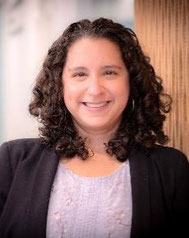 Dr. Allison Marziliano
Coordinator ICBM Lunchtime ECR Discussion
Allison is an Assistant Professor at Northwell Health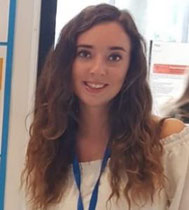 Dr. Daniella Watson
Coordinator ICBM Lunchtime ECR Discussion
Daniella is a postdoc at King's College London.
Please check out the ISBM website for general INSPIRE News: https://www.isbm.info/isbm-committees/inspire/
And please stay tuned for more details on our INSPIRE activities at the ICBM 2023: https://icbm2023.com/
---
Dear ISBM members,
The past two years have been quite active and productive for the Finance Committee. Over this time, we have strengthened our relationship with ICS, our professional management firm, that was new to our ISBM. In addition to the budget, ICS shares with our Executive Committee, as well as the Finance Committee Chair, Key Performance Indicators (KPI) reports. These KPI's allow us to compare quarters and years with one another, enabling strong budgetary oversight. These reports and this regular process has enabled us to both effectively review and control our finances.
Recently, we have received formal tax status as a non-profit organization in the US. The process of application began years ago, with the incorporation of ISBM in the District of Colombia, obtaining a US-based bank for our international organization, and applying to the IRS. ICS facilitated the non-profit status application, with considerable feedback from our EC and the Finance Committee. The non-profit designation recognizes our status as a charitable scientific and educational organization, however, and makes us eligible to receive tax-deductible contributions from individuals and groups. And, as we are tax-exempt under section 501(c)(3) of the United States Internal Revenue Code, so all of our funds are mission-directed. Our ISBM mission is to "serve the needs of all health-related disciplines concerned with the integration of psychosocial, behavioral and biomedical sciences." Now, those purposes are formalized in our legal tax status.
What is next? We will work with the EC, the Board, and ICS to continue to monitor and control our financial performance. Based in part on their performance as a professional management firm, ICS has also been selected as the conference manager for our next ICBM. Please await more details about this exciting conference over the next two years.
Your member society dues are an important source of funds for our ISBM, so we look forward to working with you to strengthen your local societies; we are discussing offering other ISBM membership options to expand our membership base. The forthcoming Vancouver conference is central to our scientific and financial growth, so we look forward to seeing you there!
Sherri Sheinfeld Gorin, PhD, MS, FSBM
Chair of the ISBM Finance Committee
---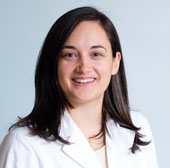 This series is dedicated to scientists who have made significant contributions to behavioural medicine and over several decades. This issue will feature Renee Salas, who is a well-recognized expert on climate change and its implications for health and health care delivery and a practicing emergency medicine physician at Massachusetts General Hospital and Harvard University. Professor Salas was elected to the National Academy of Medicine for this work, an honorific society that is considered one of the highest honours in the field of health and medicine, and has led endeavours with the world's top general medical journals, including the Lancet Countdown on Health and Climate Change Brief for the United States (US). Professor Salas will be one of the keynote speakers at the ICBM 2023 in Vancouver.
Dear Professor Salas, thank you so much for taking time out of your busy schedule for this interview. Can you tell us a little bit about what initially brought you to this new field of research?
Renee N. Salas: My work is rooted where I started, which is as an emergency medicine doctor. I remember one patient case, which has really stuck with me and changed my career path. This was a young girl who presented with her third asthma attack during a busy shift in Boston, Massachusetts. I remember that her mother looked at me as we were stabilising her daughter and giving her treatments and said "I am doing everything the doctors have told me to do, but she keeps getting worse. What am I missing?". After they had long gone, I looked at all of us, the doctors who had followed the latest evidence-based guidelines for her disease, and asked myself "What are we missing?" And that led me on a journey during which I realised that, based on where she lived, she had, from a very young age onwards, breathed in polluted air from cars burning fossil fuels as she lived right next to a highway – which has been shown to cause asthma in children. Pollen levels were also increasing because of climate change and ground-level ozone was higher because of record-breaking heat at the time of her admission. This made me realise that I was really just pulling patients out of a river, one at a time, and that we need to walk upstream and find out why they are falling in the river in the first place, that is, to truly prevent disease at its origin. It led me to my mission to get us to a global world that is zero emission.
Among your many significant contributions to climate change and public health research, which ones do you personally consider most important?
Renee N. Salas: I feel that, just like in emergency medicine, once I make a diagnosis, it is my responsibility to bring together all the experts, that is, cardiologists, neurologists, et cetera, that are necessary to advance that patient's care. I am driven and passionate about doing the same thing to address climate change. So, the question I am asking is: How can we fill the room with the experts from across society who all have their unique and critical perspective in order to improve the health of our society, community, neighbours, families, and of ourselves? How can we move forward in an urgent and rapid way to address this crisis? I think this is a unique opportunity to develop a mission-driven collaborative path forward. This has driven the work that I have done, which has been to forge novel platforms for collaboration across silos. This has included the Lancet Countdown US brief, which includes over 80 US organisations. These collaborative efforts must increasingly include the behavioural sciences, because we must rapidly and strategically drive behaviour change towards the highest yield actions.
When you think about the beginning of your career, how has your field of research evolved, what have been the major paradigm shifts?
Renee N. Salas: Within the field of medicine, I think it is the acknowledgment of the upstream drivers, which cause disease and make it harder for us to achieve the outcomes in our patients that we desire. And I think that, at least in the US, there has been a fundamental shift around the impacts of structural racism and economic inequality on health disparities. More recently, the interconnection between these issues and climate change has been increasingly acknowledged and I think this highlights the importance of the collaboration between medicine and public health in a mission-driven way. Moving forward, I think we also need to integrate sectors, such as energy, urban planning, and business, in order to make sure we tackle this problem swiftly and holistically. An example for the necessity of breaking down these silos is the placement of electric vehicle charging stations that draw energy from the burning of fossil fuels. These have been shown to, unfortunately, worsen air pollution in areas where there are often already significant health disparities. Air pollution, again, has been shown to be causative – the holy grail of medicine – for asthma in children with long-term exposure and cardiovascular disease and death.
Where do you currently locate the biggest gaps of knowledge in your specific area of interest?
Renee N. Salas: There are many, and I will highlight three key issues that need to be addressed. First, we need hyperlocal data that will allow us to drive our resilience to climate change in a way that maximises the health and equity benefits. We also have to understand what the existing health implications of our climate actions are and track progress to allow us to adapt iteratively if we see that these interventions are causing unintended harm. Second, as the pandemic has shown, one message does not resonate equally across a nation or across the world. We need to meet people where they are and identify what peoples' current understanding of climate change and equity is and figure out what type of engagement and messages can best drive behavioural change. And this will have to occur at the local level with different stakeholder groups and messengers. Third, we need to systematically and comprehensively assess the breadth of health benefits of a zero emission economy. Although empirical evidence is accumulating rapidly in this area, I feel that it is far from comprehensive – as it largely has been focusing on isolated facets of the problem – and needs to rapidly be tailored to stake-holder needs.
What has been most important for you to be able to build such a meaningful career?
Renee N. Salas: I feel it is a unique blessing to be able to work on something professionally that I am also personally passionate about. I think this led me to take a very mission-driven approach to my work, which has given me enormous gratitude and satisfaction, but can also lead to burnout, if one is not careful. Keeping my mission in mind and building collaborative structures on the way is important to me, because nothing can be achieved alone. We are truly stronger together. My passion is fuelled every day by meeting those that I work with who fundamentally inspire me. Nurturing these relationships and a collaborative environment is key to get through the hard moments whilst working on the world's most pressing challenges. I also feel a responsibility to serve my patients and my community, to give them a voice and elevate their stories, and to leverage the resources that I have to drive us to a healthier and more sustainable world.
Renee N. Salas, MD, MS, MPH, holds a variety of appointments at Harvard University and is a practicing emergency medicine physician at Massachusetts General Hospital. She is a member of the National Academy of Medicine and serves as the Climate Change Interest Group Chair, senior author of the Lancet Countdown on Health and Climate Change US Brief, Co-chairs The New England Journal of Medicine (NEJM) Group's Climate Crisis and Clinical Practice Initiative, and is a NEJM guest editor. She has testified before Congress for the full House Committee on Oversight and Reform on the impact of climate change on health, received numerous awards, and her expertise and work are regularly featured in mainstream media. Renee Salas will be a keynote speaker at the ICBM 2023 in Vancouver.
---
The last issue of this Newsletter has seen the start of a two-part series on the role of behavioural medicine in the face of the global challenge that is climate change. This issue will complement the Asian and Middle European perspectives of the last issue with Western European and American reflections on potential contributions of our field to mitigate this crisis.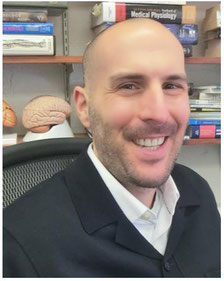 Professor Peter J. Gianaros
President of the American Psychosomatic Society
"The increasing toll of climate change and loss of biodiversity are not only existential threats, but ever increasing challenges to all aspects of health. These challenges are also rapidly widening global health inequalities. Many members of our Society are addressing these challenges, as supported by our Climate Change, Sustainability, and Health Special Interest Group (SIG). Our particular focus is at the intersection of climate change, environmental sustainability, and human health - with an emphasis on health equity and justice. Beyond this thematic emphasis, our Society has also moved in the direction of changing its financial investment portfolio from an environmental, social, and governance perspective and we are considering new initiatives to minimize our Society's carbon footprint. We believe that coordinated inter-organization efforts are urgently needed to make all of the professional societies falling under the umbrella of ISBM more sustainable, especially as they relate to the travel associated with our administrative and annual-meeting activities and look forward to working together to accomplish these important goals."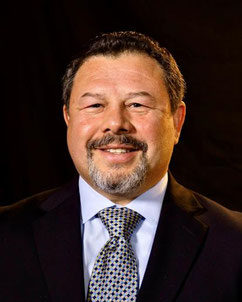 Professor Bernard F. Fuemmeler
President of the Society of Behavioral Medicine
"Our Society has formed a new special interest group (SIG) to help bring focus to the contribution that behavioral medicine can have on addressing the connection between climate change and health. This follows on the heels of a presidential working group focused on climate, with subsequent papers from this group published in a special section of Translational Behavioral Medicine (see here). This series provides an exceptional overview of where behavioral medicine is making an impact, and how we can move the field of climate change and health forward. What was most striking to me in reading these papers is the impact that climate change has, and will have, on communities that have been targeted for marginalization. The field of behavioral medicine has a unique opportunity, and responsibility, to leverage our science to address climate-related health inequities. Additionally, there is a need to develop the science and data that will support advocacy for policy change. I am inspired by the students in Montana who are challenging their state government to halt climate changing practices that are impacting the health of Montana citizens (see here). How can we as a field build the evidence needed to help young advocates like these make a positive change? Making a real impact in addressing climate-related health inequity will be difficult, but real solutions will come from what we do best in behavioral medicine – thinking big and build multi-disciplinary teams to discover innovative sustainable solutions. Are you up for the challenge? I'm in."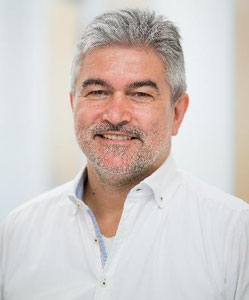 Dr. Jürgen Knieling
Leader of the SIG Climate Crisis and Mental Health of the German College for Psychosomatic Medicine
"German Psychosomatic Medicine has been invested in the subject of climate change for many years now. In 2021, a Special Interest Group (SIG) was founded, together with other German players in Psychosomatic Medicine. The aim of this SIG is to provide continuous support along the way "from knowledge to action". As professionals working in psychosomatic medicine and as psychotherapists, we have a special expertise regarding the different psychological reactions to the climate crisis. These can range from being anxious, depressed, and desperate on the one hand to being defensive or in denial on the other hand. Research is already being conducted on these subjects, for example investigating climate related anxiety and depression of patients in psychosomatic medicine, or developing education programs for students as well as for patients, which aim at fostering an understanding of planetary health as the basis of mental health. Furthermore, every doctor and therapist should be part of the transformation, which is necessary to happen within society in general, but also within the health care system more specifically. We should support changes in diet ("planetary health diet"), mobility (public transport, E-cars, decrease in the number of flights), energy saving and waste reduction wherever possible. And we should offer help for patients who suffer from the consequences of climate change or from the lack of action against it."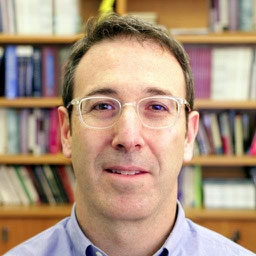 Professor Ian Kronish
President of the Academy of Behavioral Medicine Research
"A growing number of our Society's scientists are changing the direction of their science to address the impact of climate change on health. Some examples of research members are pursuing include using neighborhood-level data to examine the impact of extreme weather events on chronic disease outcomes, while evaluating the intersectionality between socioeconomic status and climate change on adverse health impacts. Others are developing interventions to mitigate the worst effects of climate change. For example, some are evaluating the effects of communication strategies that highlight the co-benefits of a plant-based diets on cardiovascular and planetary health. Finally, we are grappling with our own carbon footprints, and proposals for in-person meetings that minimize air travel and include carbon offsets are under discussion. Our society looks forward to joining forces with ISBM and other behavioral medicine organizations to collectively address the unavoidable challenges of climate change."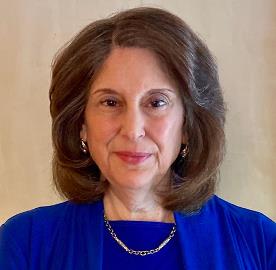 Professor Barbara Ward-Zimmerman
President of the Society for Health Psychology,
American Psychological Association Division 38
"Our Society participates in a group called the Behavioral Medicine Research Council (BMRC). The BMRC brings together our Society with the Academy of Behavioral Medicine Research (ABMR), American Psychosomatic Society (APS), and Society of Behavioral Medicine (SBM) as a coalition to address priorities within the field and to advocate within broader ecosystems having a bearing on the work of the health psychology/behavioral medicine community. More information about the BMRC can be found here: www.behavioralmedicineresearchcouncil.org. Our Society, in conjunction with the other members of the BMRC, are going to issue a statement paper for the field on the important topic of climate change by the close of 2023. The statement has been written collaboratively by the four Societies noted above. The statement acknowledges the climate crisis and the disproportionate burden it brings to vulnerable communities. Furthermore, it explains the role of human behavior in the climate change process and offers a roadmap for research, clinical practice, and training the next generation of scientists to address climate."
---
A list of current ISBM board members is available here.
---