---
Dear ISBM Members,
Season's greetings from a state and place in which it is becoming increasingly difficult to find one's home office mouse underneath all the holiday cards and wrapping paper, and in which delicious smells from the kitchen are beginning to draw one's attention away from the screen!
Sustainability is the word of the hour and the overall theme of this Newsletter and I urge you to start out by reading our President's inspiring words on how to align one' professional and private life with the UN's Sustainable Development Goals (SDGs). In the same spirit, she is bringing us metaphorical light as part of her very personal holiday message, which I am certain will do all of us good, independent of our hemispheric location. Speaking of light, I was equally impressed by the luminary in behavioural medicine interviewee of this issue, who has outlined so brilliantly how our work in behavioural medicine may extend the level of the individual and communities and affect the immense challenge that is climate change. Please go to page 15 to learn more about William H. Dietz's seminal research, which has extensively influenced our current under-standing and management of obesity. I can also highly recommend to read the start of a new series about our ISBM member's research activities on climate change, this time with stellar contributions by Shigeru Inoue from Japan and Piroska Balog from Hungary.
The end of the year is certainly a time in which many people look back, and some of our Board Members have kindly summarised some of the most important achievements of ISBM in 2022. Learn more about new colleagues joining Michael Hoyt on the Editorial Board of the IJBM and about exciting recent Special Issues launched by our Journal in the Editor-in-Chief's update. Find about a financial breakthrough we had as a Society in Sherri Sheinfeld Gorin's gripping report on page 12. Finally, make sure not to miss what INSPIRE, ISBM's ever-growing Early Career Network has been up to in recent months, and make sure not to miss any of their innovative formats in the future by signing up as a member!
There is certainly already a great deal of excitement among the members of our Society about the upcoming ICBM 2023 in Vancouver. Apart from the fact that anyone who has read the interview with William H. Dietz in this issue of the Newsletter will be delighted to hear that he will be one of our keynote speakers, there are many more reasons to attend. For instance, the ICBM 2023 meeting will witness inaugural meetings of several newly founded Special Interest Groups (SIGs). Make sure you do not miss which existing SIGs you might want to join and which have yet to be founded (maybe by you?) on page 9! Moreover, the conference will be a formidable opportunity to network both horizontally and vertically. INSPIRE, the ever-growing Early Career Network of ISBM, has put forward a call for mentors of future international mentees as part of their renowned Health and Behaviour Collaborative Award (HBICA) programme. From what I hear from past mentors and mentees, I cannot recommend joining this programme highly enough, and to use the ICBM 2023 for an initial in-person or virtual mentor-mentee meeting!
I would like to close by saying how much I have enjoyed to connect with all of you in compiling this issue of the Newsletter and how proud and grateful I am for being part of this vibrant Society.
Have a lovely holiday!
Suzanne Fischer, PhD
Editor of the ISBM Newsletter
---
Dear friends and colleagues in Behavioral Medicine!
I began writing this letter on the train between Stockholm and Uppsala, a sustainable way of traveling between the two cities where I work and live. The train runs on electricity and is very comfortable, with free WIFI for working, and large windows for gazing at the landscape, which is urban at first and then transitions to rural scenes. Whenever I take the train, I am checking off one of the UN Sustainable Development Goals (SDGs), an exercise I participated in at our yearly staff meeting in late August. Each of us got to choose three goals and indicate how we were fulfilling them as researchers, scholars, clinicians – and in our private lives. Taking the train corresponds to goal 11, Sustainable Cities and Communities, and I feel happy that I am not driving a gas-driven car – or even an electric car – to get to my destination. Sometimes I take an electric scooter from the station up the hill, past the castle, and enjoy the breeze and the clean transportation. Or else, I walk, and add to my steps, contributing to fulfillment of goal 3, Good Health and Wellbeing.
Before turning to news about past and upcoming conferences, I would like to give you an update about recent events in Stockholm. About two weeks ago, the Nobel Prize ceremonies were held in person again after a hiatus of three years due to the pandemic. Stockholm welcomed winners from 2020, 2021 and 2022, and a glorious celebration was held in the Stockholm city hall, televised for all to share. I watched some and was highly impressed by Carolyn Bertozzi, who won the 2022 prize in Chemistry together with Morton Meldal and K. Barry Sharpless. Each prizewinner gave a brief thank-you speech towards the end of the dinner, and Carolyn Bertozzi spoke to all the seated guests and asked them to acknowledge the contributions of doctoral students, post-doctoral students, and all others who are responsible for her research team's success, and who contribute to most other teams in the biomedical and social sciences. When she at first did not receive the audience response she was waiting for, she repeated her call for acknowledgement, and everyone (about 1300 people) applauded! The chemistry prize-winners have made significant contributions to the possibility of developing pharmaceuticals used in personalized medicine, to mapping DNA, and creating all sorts of new materials. Kudos to their achievements and personal examples.
Within ISBM, I want to highlight the recent World Health Forum, held online November 18-20 at Tsinghua University, chaired by Margaret Chan, Emeritus Director-General of WHO and Founding Dean of the Tsinghua University Vanke School of Public Health, and advertised in The Lancet. I was invited to participate as President of ISBM and due to time zone issues recorded an invitation to the conference as well as a presentation of Professor Kerry Sherman, our ISBM President-Elect, who spoke live via video link, on the theme of "Leave No One Behind: Addressing Health Issues of Vulnerable Populations." Kerry Sherman shared her long experience of persons who have been diagnosed with cancer, focusing on the multiple interventions she has developed to support these individuals by facilitating decision making, living with post-cancer body image distress, and reducing treatment side effects.
Inspired by Carolyn Bertozzi's example, I also want to acknowledge the contributions to behavioral medicine and all other research areas - of all the doctoral candidates, post-doctoral researchers and full-fledged researchers who make the activity of doing re-search a joyful and exciting journey. In the spirit of winter holiday fun, I have played a bit with the Swedish celebration of Saint Lucia, which lights up the dark every year on De-cember 13th. A traditional song is sung by children and adults all over the country, and sometimes people write their own adapted lyrics, to add to the appreciation of how light can disperse the dark. So here's a version of the traditional melody, adapted for the researcher perspective, that I recorded for you all, dear members of ISBM. And just so you can get a taste of the usual tradition, here's a lovely version of the original song, with some magical Swedish winter scenes. Both songs are in Swedish, with English sub-titles. Please take a minute or two to enjoy a brief break from your busy day to listen!
Finally, I want to share the activities currently ongoing to prepare for ICBM 2023 in Vancouver, Canada, August 23-26, 2023. I very much hope we will meet there in person. At this writing, we have received about 500 abstracts. This makes for a very exciting and stimulating conference. We have fascinating keynote and master lecture speakers to look forward to, workshops, invited symposia from societies working together with ISBM, submitted symposia, and many oral sessions and posters to stimulate our thinking. We will soon be reviewing all abstracts and putting together the program. Once we have done so, we will also consider if and how to best integrate a hybrid option, so those not able to join us in person will be able to join us online. We hope to welcome you all for a rejuvenation of ISBM's work towards our tasks and goals, around the theme of "From Local to Global: Behavior, Climate and Health". For our Early Career Researchers, a special greeting to you in the hope we will meet in Vancouver!
Before closing, I want to again convey my continual and heartfelt thanks to the ISBM Executive Committee, Board officers and committee chairs, and General Council leaders and local members of ISBM societies around the world, for your continued inspired engagement and strivings to work for the betterment of science and clinical practice in behavioral medicine, wherever you are.
Warm wishes,
Anne H. Berman
President of the ISBM
---
Dear ISBM Members,
It is exciting to look toward gathering in Vancouver in the coming year! It reminds me of how much our science and research tie our behavioral medicine community together. I continue to be grateful to be a small part of that and am able to contribute to the International Journal of Behavioral Medicine (IJBM).
As we look toward a new year, I am thrilled to introduce you to our new additions to the IJBM team. With the beginning of 2023, we welcome six new Associate Editors. All are accomplished behavioral medicine researchers with highly valuable expertise. The journal will undoubtedly be in good hands. Please help me welcome:
Abigail W Batchelder, PhD
Dr. Batchelder is a clinical health psychologist at Mass General Hospital (MGH) and the Harvard University Medical School with a background in public health. Her own research focuses on understanding and addressing psychological barriers to HIV treatment and prevention, including stigma and shame, among underserved people living with substance use and other stigmatized identities. Her work is focused on developing and refining technology-enhanced interventions. At MGH, Dr. Batchelder is a member of the intern selection committee and provides clinical and research supervision to Behavioral Medicine pre- and postdoctoral fellows.


Kristen Carpenter, PhD
Dr. Kristen Carpenter is a clinical health psychologist and associate professor in the departments of Psychiatry and Behavioral Health, Psychology and Obstetrics and Gynecology at The Ohio State University, as well as a member of the Ohio State Comprehensive Cancer Center. She is chief psychologist in the Department of Psychiatry and Behavioral Health and director of Ambulatory Services for Ohio State Behavioral Health. Dr. Carpenter is an expert in women's health, cancer survivorship, biobehavioral processes, and sexuality after chronic illness.


Sannisha Dale, PhD
Dr. Sannisha Dale is an Associate Professor in the Department of Psychology and a Licensed Clinical Psychologist at the University of Miami (UM). She is the Founder and Director of the SHINE (Strengthening Health through Innovation and Engagement) Research Program. Dr. Dale also holds a secondary appointment in the Department of Public Health Sciences at the University of Miami Miller School of Medicine. Her primary research interests include enhancing our understanding of the relationships between resilience, trauma, and health outcomes; investigating psychosocial and structural factors that relate to health inequities; developing effective prevention and intervention strategies to promote resilience and good health outcomes, especially individuals minoritized due to racism, sexism, heterosexism, and cisgenderism; and engaging community members and stakeholders in research.


Michelle Fortier, PhD
Dr. Michelle Fortier is a clinical psychologist who specializes in pain management in children, and whose program of research incorporates health information technology to improve the management of pain and symptoms in children. In addition to her new role as a faculty member at the Sue & Bill Gross School of Nursing at the University of California, Irvine (UCI). Dr. Fortier is the Co-Director of the UCI Center on Stress and Health, and is on medical staff in the Department of Pediatric Psychology at the Children's Hospital of Orange County. She is an expert in cancer survivorship in Adolescent and Young Adult survivors.


Mette Terp Høybye, PhD
Dr. Mette Terp Høybye is an interdisciplinary researcher, encompassing diverse methods and scientific viewpoints from social anthropology and public health in her work. She is a professor in the Department of Clinical Medicine at Aarhus University in Denmark. Dr. Terp Høybye leads the interdisciplinary Borderlands of Living research team, studying uncertainties of prognostics of unresponsive patients with serious brain injury between scientific and clinical reasoning. The program critically examines the relationality of knowledge and methodological innovation in this space of ambiguity. She is an expert in understanding clinical decision making in clinical settings and in the use of qualitative methods in behavioral medicine research.


Anna Song, PhD
Dr. Anna Song is an Associate Professor of Health Psychology at the University of California, Merced. She is also the Director of UC Merced's Nicotine and Can-nabis Policy Center. Dr. Song conducts research that helps to identify and address psychosocial factors that increase health risk behaviors that lead to heart and cardiovascular disease, cancer, and obesity. These behaviors include tobacco, marijuana, and e-cigarette use, sedentary lifestyles, and dietary choices. Factors of interest include perceptions of risks/benefits, social norms, implicit biases, policies, and media exposure. Community engagement serves as the foundation to her research. Her work ranges from development of qualitative methodologies to statistical modeling of large-scale, longitudinal data.
In addition to our special call for paper on: Advancing the Science of Behavioral Medi-cine: Meta-Analyses and Foundational Reviews, IJBM is pleased to announce a special call for papers on: Social Isolation and Loneliness in Acute and Chronic Illness. Social ties can facilitate overall wellbeing, recovery from acute illness, and self-management of chronic conditions. This call is focused on social isolation and loneliness in the context of acute (e.g., injury, surgical recovery) or chronic (e.g., Alzheimer's Disease, arthritis, asthma, cancer, chronic obstructive pulmonary disease, cystic fibrosis, diabetes) illness. Behavioral Medicine research from all scientific areas and across the translational spectrum is welcome. In fact, research that bridges the intersections of behavioral medicine and other areas of research (e.g., neuroscience, medical practice, nursing, public health, education, health psychology, environmental science) are likely to make a strong contribution. Please send your inquiries to the Special Issue editors (Allison Marziliano and Michael Diefenbach) at IJBmed@uci.edu. Letters of Intent Deadline: January 31, 2023.
Behavioral medicine research continues to thrive and IJBM is truly the global hub for our scientific enterprise! And, don't forget to join us on Twitter at @IJBMed!
Michael A. Hoyt
Editor in Chief
International Journal of Behavioral Medicine
---
The ISBM has recently established a Special Interest Group (SIG) program. The SIGs provide a forum for ISBM members to promote their specific interests in behavioral medicine. SIGs give room for diverse activities - from workshops/webinars, award programs, collaborative grant applications, or special issues, just to give few examples. Any professional theme can be become the focus of a SIG. A main aim of our SIG program is to attract early career researchers and clinicians whom we want to give the opportunity to practice leadership, take on responsibilities and get involved in our society.
We are looking for ISBM members who are passionate about a specific topic in behavioral medicine and who would be interested in initiating a SIG. Our SIG Committee has established some criteria and procedures which are helpful in forming a SIG:
The SIG should have a basic organizational structure (e.g., minimum of a chair and a co-chair).
The minimum group size of a SIG should be ten ISBM members. Aspects of inclusion and diversity should be considered.
The SIG Chair should submit a Mission Statement, which is reviewed and approved by the ISBM SIG Committee and the ISBM Board.
The SIG should hold a formal, public meeting at the next ICBM.
Dr. Maria Kleinstaeuber (ISBM Secretary, maria.kleinstaeuber@usu.edu) has already proposed a SIG on Somatic Symptom Disorders and is searching for more ISBM members to join. Please contact her if you are interested in becoming involved.
If you are interested in becoming a SIG organizer, please get in contact with our ISBM SIG committee (contact: maria.kleinstaeuber@usu.edu) and discuss your ideas with us.
We thank you for your collaboration and look forward to hearing from you!
ISBM SIG Committee
Joost Dekker
Tirusha Naidu
Maria Kleinstaeuber
Michael Diefenbach
Nadia Regas
Sherri Sheinfeld Gorin
---
Dear ISBM members,
INSPIRE is pleased to announce that the Health Behavior International Collaborative (HBIC) award will be running again in 2023 and is now seeking new mentors.
The purpose of the HBIC award is to facilitate international collaborations between an early career researcher (or professional) and a laboratory or research group under the guidance of an identified mentor. The goal is to support research projects in the areas of health research, clinical behavioural health, behavioural medicine, and health promotion. Projects must be feasibly accomplished within one year. ISBM is sponsoring one award of $3,000 USD to offset costs of collaborative activities.
The HBIC is now calling for mentors interested in being contacted by potential early career researchers to develop a project application. Please note that the HBIC Award puts the onus on the Early Career applicant to lead the application process.
To qualify as a mentor, you must:
Have sufficient time and resources to support the project over the project period.
Be interested in supporting mentees and developing new collaborative networks.
Not have served as an HBIC international mentor in the past two years.
Mentees and mentors must be (or become) affiliated with one of the HBIC 2023's sponsors, including the International Society for Behavioral Medicine (ISBM). To read more about the HBIC Award and view previously funded mentees and projects, go to: https://www.ibtnetwork.org/home/training-initiatives/hbic-award-overview/
And please feel free to contact the HBIC Committee in the case that you have any questions: h.b.internationalaward@gmail.com
We look forward to hearing from you!
Rebecca Wyse, PhD
Chair of the HBIC Award Committee
---
Dear ISBM members,
Recently, our ISBM received its formal tax status as a non-profit organization! The non-profit designation recognizes our status as a charitable scientific and educational organization, and makes us eligible to receive tax-deductible contributions from individuals and groups. And, as we are tax-exempt under section 501(c)(3) of the United States Internal Revenue Code, all of our funds will be mission-directed.
Our ISBM mission is to "serve the needs of all health-related disciplines concerned with the integration of psychosocial, behavioral and biomedical sciences." Now, those purposes are formalized in our legal tax status.
Our non-profit status took many years to implement, beginning with a proposed incorporation in Germany under the aegis of a previous ISBM president, Adrienne Stauder. The challenges of that process were insurmountable for our volunteer organization. As a result, under former president, Frank Penedo, we moved to the US for our (successful) incorporation in the District of Columbia, and began the pursuit of our non-profit status. Under both past president, Urs Nater, and our current president, Anne Berman, alongside the rest of the Executive Committee, led by our Finance Committee, we continued to pursue our non-profit status in earnest in the US. We hired an attorney to advise us, and, most recently, we were helped by our professional management firm, ICS to complete the required documents. Finally, we have been awarded this important status.
Our non-profit status supports our fiscal health. Further, through payment of your society's dues and your participation in our International Congress of Behavioral Medicine, August 23-26, 2023, in Vancouver, British Columbia, Canada, you can contribute to our important work together.
Sherri Sheinfeld Gorin, PhD, MS, FSBM
Chair of the ISBM Finance Committee
---
Dear ISBM members,
In late October 2022, INSPIRE was pleased to host the second webinar for Early Career Researchers. The webinar series had started during Covid as a way of ensuring that members of the INSPIRE network could still come together for professional development opportunities. This year we were lucky enough to have Professor Luke Wolfenden as our guest speaker. Luke is a behavioural and implementation scientist, and the Director of the National Centre of Implementation Science (NCOIS) in Australia. He has previously worked with the UK Cochrane Centre, and the World Health Organization (WHO) and is a Fellow of the Lancet Commission on Obesity.
Over 200 people registered for the two sessions (to accommodate our international group membership). The webinar provided an excellent introduction to what implementation science is and how to apply it to your research. Professor Wolfenden spoke about the "broken pipeline" of research translation and the barriers to having effective behavioural interventions implemented at scale. He presented five foundational concepts in implementation science:
Intervention selection
Dissemination
Adaption
Implementation
Sustainability
He also presented a range of useful frameworks that researchers can use to guide them through this process.
Thanks to all our attendees, and particularly to Professor Wolfenden for generously giving his time for this webinar. We hope you enjoyed it and we hope to see you at the next webinar!
We would also love some new members of the webinar organising committee. If you are interested, please email Rebecca.Wyse@health.nsw.gov.au.
Rebecca Wyse
Chair of the INSPIRE Webinar Committee
---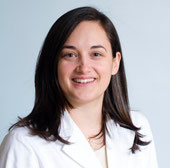 This series is dedicated to scientists who have made significant contributions to behavioural medicine and over several decades. This issue will feature Professor William H. Dietz, Director of the Sumner M. Redstone Global Center for Prevention and Wellness at the Milken Institute School of Public Health at The George Washington University. Professor Dietz is one of the most distinguished global experts in obesity and will be one of the keynote speakers at the ICBM 2023 in Vancouver.
Dear Professor Dietz, thank you so much for taking the time for this interview. Let me begin by asking you what initially drew you to your field of research? 
William H. Dietz: I started in obesity research when I was still in graduate school. What was most interesting to me was that there were so many unanswered questions that led to fascinating research opportunities. For instance, I always thought that it was too simplistic to just assume that people who were obese brought it on themselves. I had begun seeing patients with obesity early on and realised there was an important family component that we really needed to understand if we were going to be effective therapeutically. Therefore, I begun seeing patients in conjunction with a family therapist, which helped a lot to understand a lot of the issues underlying childhood obesity.
Among your many significant contributions to obesity research, which ones do you personally, consider most important?
William H. Dietz: I think significant contributions came after I went to the Centers for Disease Control and Prevention in 1997, with a publication of the US state maps showing the changes in the prevalence of obesity on a year-by-year basis. Those maps changed the perception of obesity from an individual, behavioural problem to an epidemic in the United States. I also co-authored a piece that appeared in the Journal of the American Medical Association stating that obesity needed a broad approach to solving it. Another important contribution was publishing the first paper on the costs of obesity, which were compelling in terms of the percentage of the Gross Domestic Product. Another major step was advising the White House on strategies which might be pursued to tackle childhood obesity. Collaborating on the Let's Move! initiative led by Michelle Obama led to profound changes (e.g., regarding standards for school-based meals), which have had a demonstrable effect on obesity, particularly in lower-income adolescents. Finally, we were also responsible, in conjunction with the American Medical Association, in developing guidelines for the treatment of obesity in 2007, a revision of which is being released now.
What would you say are some of the most important developments you have witnessed in obesity research and practice?
William H. Dietz: The most important development was that obesity is not a behavioural issue, but a disease. People are still being blamed for their obesity when in fact the obesity is a consequence of a variety of other problems. Certainly, environments which fosters inactivity and increased consumption are a big contributor, but people do not decide to develop obesity. So I think broadening the perspective on obesity has been a major step forward. Related to this, realising that bias and stigma, including internalised stigma, are key factors has also been important. As a result, people with obesity become depressed and are less likely to seek medical help. We are working very hard to provide primary care practitioners with information on how to approach obesity in a non-threatening manner. For instance, instead of telling the patient that the provider think they are obese, the more appropriate approach is to say "Can we talk about your weight?". So another important step forward has been to instruct providers on how to open these conversations as well as shared decision making. Finally, patient first language is critical – providers need to talk about people with obesity, rather than obese people. Obesity is a disease, and just as we do not talk about diabetes people or cancer people we should not talk about obese people.
What are the biggest obstacles to overcome in obesity research and practice?
William H. Dietz: We are still challenged by the question of how to treat obesity. We now have an array of anti-obesity medications that are highly effective and are beginning to approach the results we are seeing with bariatric surgery. However, we know that doctors rarely prescribe them and are often not familiar with the dosage. I think the historical experience with Fen-Phen is still in the minds of providers, who think that these drugs are not safe when in fact evidence shows that they are. I also do not think we have a hand on how to prevent obesity. I currently wonder whether a focus on climate change could be a way to address obesity indirectly. It could be called a "stealth intervention" in that diet changes and physical activity changes which address obesity are also strategies that reduce the impact of climate change. Examples are alternative modes of transport and more plant-based diets.
What were the ingredients for you to be able to build such a meaningful career?
William H. Dietz: In terms of the people I reported to, it was most important to me that they gave me the freedom to explore the questions that were lacking answers. I have always been quite pleased when I find such questions because they offer research opportunities. Another important experience for me was working with a physician named John Gordon, who had been Chair of Epidemiology at the Harvard School of Public Health. Dr. Gordon had also been in WWII and had been Eisenhower's medical advisor. After he retired, he still had a desk and the opportunity to meet with students. I was one of those students and it was during weekly meetings with him that I drafted the first three chapters of my dissertation on childhood obesity. He was the one who taught me how to write. We would argue over phrases or words or punctuations, which was gruesome at times but eventually taught me how to write. So it was my supervisors who gave me space and Dr. Gordon who gave me the tools for this career.
William H. Dietz, MD, PhD, is Director of the Sumner M. Redstone Global Center for Prevention and Wellness at the Milken Institute School of Public Health at The George Washington University. He is also a member of the National Academy of Medicine, a Commissioner on the Washington, DC Office of the State Superintendent of Education's Healthy Youth & Schools Commission, and Co-Chair of The Lancet Commission on Obesity. Professor Dietz was the Director of the Division of Nutrition, Physical Activity, and Obesity in the Center for Chronic Disease Prevention and Health Promotion at the Centers for Disease Control (CDC) from 1997-2002 and has authored more than 200 scientific publications on obesity. He will be a keynote speaker at the ICBM 2023 in Vancouver.
---
To continue the series on issues of global import, I have asked our ISBM Member Soci-eties about how what aspects of climate change are researched by their societies and what they think the role of our field could be to meet this global challenge. Please find two of their initial responses below (to be continued in the next issue).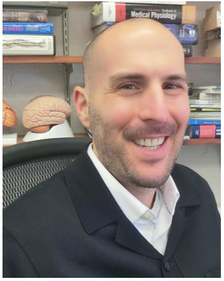 Professor Shigeru Inoue
President of the Japanese Society of Behavioral Medicine
"Climate change is one of the UN's Sustainable Development Goals (SDGs). In my specialty, physical activity, the WHO is currently discussing the relationship between physical activity promotion and the SDGs in the Global Action Plan on Physical Activity 2018-2030 (GAPPA). In particular, there appears to be a strong relationship between physical activity, CO2 emission, and climate change. Physical activity researchers in Japan have become increasingly interested in this issue and are seeking to collaborate with the urban planning and urban transportation fields. The development of cities where people can live on foot without relying on automobiles is also an issue for Japan's Ministry of Land, Infrastructure, Transport, and Tourism. The relationship between climate change and behavioral medicine is probably not limited to physical activity research. Social epidemiology, which explores the social determinants of health, is currently flourishing in Japan, and climate change and health issues are related in various areas of behavioral medicine."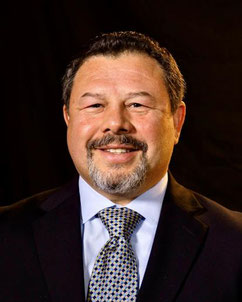 Associate Professor Piroska Balog
Member of the Hans Selye Hungarian Society of Behavioural Sciences and Behavioural Medicine
"We have recently conducted a representative general population-based study in Hungary on determinants and consequences of climate change-related risk perception. On the one hand, we have found that female gender, low socioeconomic status, being in a romantic relationship, and parenthood were positively associated with climate change-related risk perception. On the other hand, higher risk perception was linked with lower well-being and, counter-intuitively, lower levels of depression. In fact, individuals with moderate to severe levels of depression considered climate change to be least dangerous. One way to make sense of this finding is that those who struggle with personal problems may consider global problems as less relevant or serious. One implication of this finding could be that we should strive towards the reduction of depressive symptoms and enhance mental health to be able to increase climate change awareness. Or, in other words: To be able to think globally, one must feel "okay" locally."
---
A list of current ISBM board members is available here.
---